Bride and Groom:  Kelsey and Kyle
Wedding Date:  August 22, 2008
Caterer:  Twelve Baskets
Photographer:  Jen & Jody Photography
Guest Count:  195
Kelsey and Kyle had one of the largest bridal parties that I have seen at Robinswood House and they were so fun!
Kelsey heading down the stairs for their first look: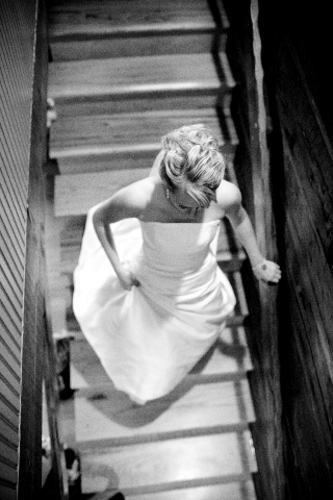 They had their first look on the south patio:
Their bridal party watched from above: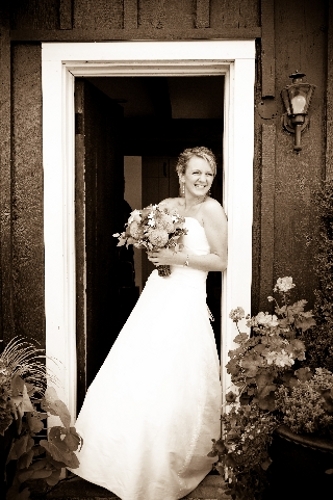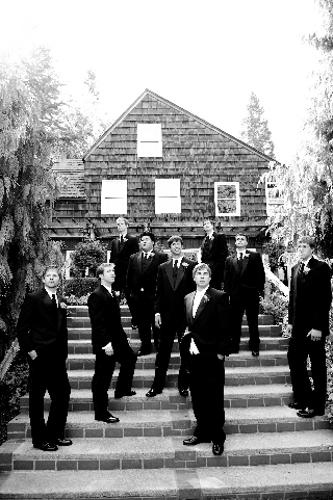 This was taken down in Robinswood Park: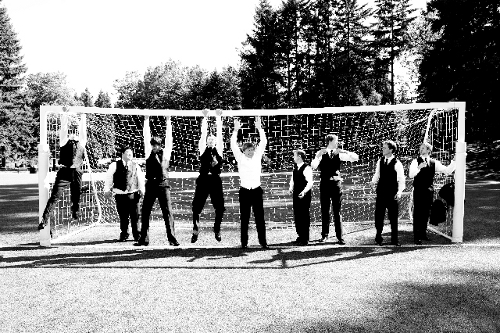 They brought in more white twinkle lights and put them on the stairs and in the bushes everywhere.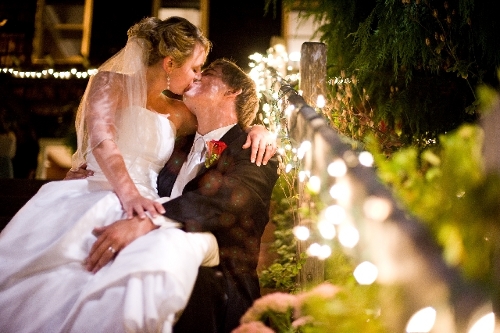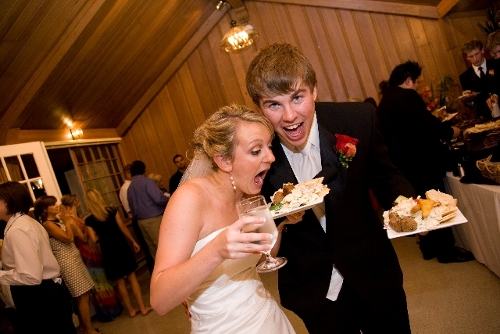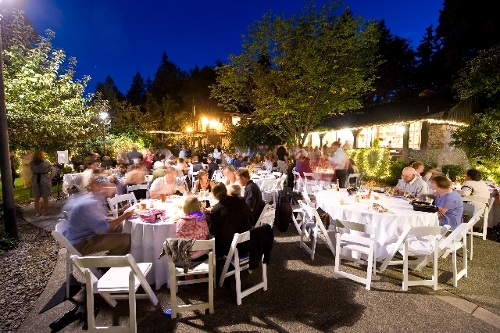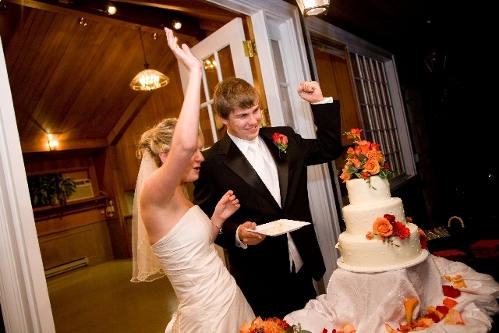 Thanks Jen & Jody!