Bride and Groom:  Camille and Ian
Wedding Date:  July 5, 2008
Caterer:  Susan Magan
Photographer:  John Nolte
Guest Count:  200
We had a lot of Purple weddings at Robinswood House this past summer and this is one of my favorites! I just adore Camilles updo and colored sash that matched the bridesmaids dresses.
They did their "private" first look on the south patio. This is a great shot by John Nolte!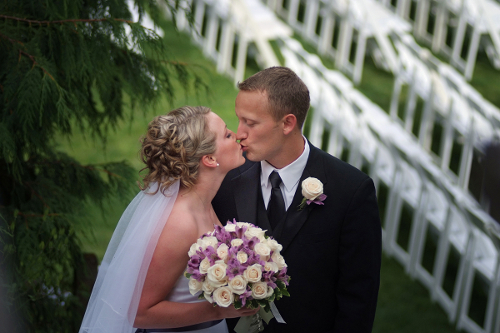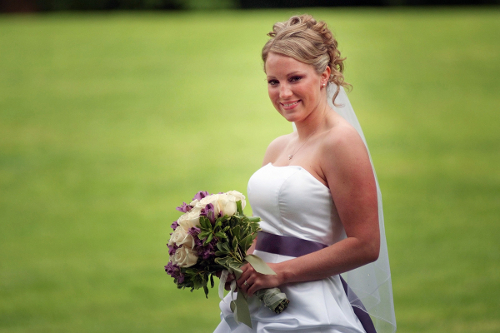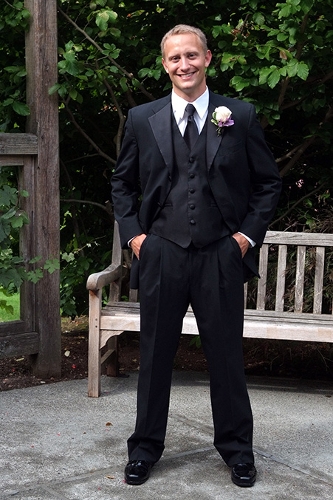 For the ceremony they rented an arch from Ptarmigan Willow. Monte, the owner of Ptarmigan Willow is one of our favorite vendors to work with.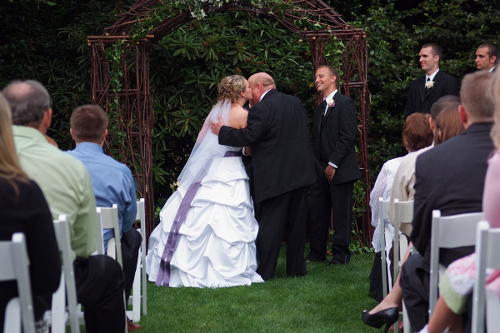 Camille and Ian shared their first dance on the South Patio under the stars.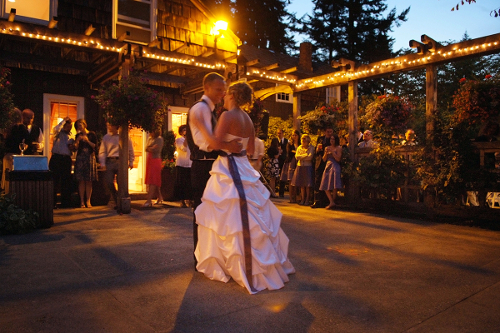 Thanks for sharing with us John!