The Holidays at Clise Mansion – Part 2
Posted by Joanna on March 5, 2009 at 12:00 pm
Here are some more great shots by Libby Lewis, of Clise Mansion in December.
The Veranda: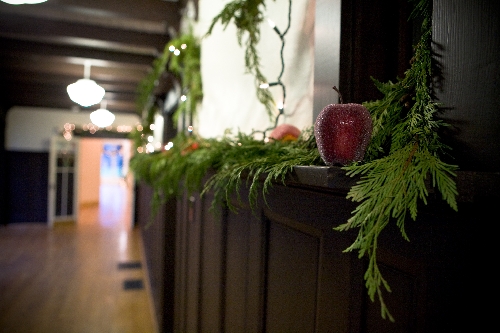 < Read More >
The Holidays at Clise Mansion – Part 1
Posted by Joanna on March 5, 2009 at 9:00 am
December is a great time to have a wedding at Clise Mansion because all of the decorating is already done for you! This year we had a professional photographer come in to take some photos of Clise in all its Holiday glory. All of the eye candy below is courtesy of the always amazing Libby Lewis (honestly I can't get enough of her work and she has an awesome personality to go with it! Check out her blog here).
< Read More >