Seattle Bride Annual Wedding Showcase
Posted by Joanna on February 21, 2012 at 3:44 pm
To commemorate the end of 2011, and to jump start another fabulous year, we hosted our Annual Wedding Showcase at both Clise Mansion and Robinswood House on Saturday, January 28th. The weather was on our side (as much as Seattle weather can be!) and there was not a drop of rain all day. We had a wonderful turnout, and a great time meeting brides and their families. Unfortunately we didn't snap any photos at Robinswood but we were able to capture some of the beautiful caterer's displays at Clise, enjoy!
A big THANK YOU to all the vendors that made this such a spectacular event!  Here's to a wonderful 2012!
Caterers:
Act 3, Design Perfect, Epicurean, Gourmondo, Herban Feast, Joanie's, Alexa's, and Twelve Baskets
Florists:
Aria Style, Brittany Flowers, Bella Rugosa, Countryside Floral & Garden, Distinctive Designs, and Victoria Graceson Floral
Other Vendors:
Puget Sound DJ, British Motor Coach, ABC Special Event Rentals by CORT, Danielle McCutcheon with String Thyme
< Read More >
Posted by Joanna on February 10, 2012 at 1:56 pm
Bride & Groom: Erin & Christoper
Wedding Date: 9/24/2011
Caterer: Lisa Dupar
Photographer:  Sean Flanigan Photography
Guest Count: 90
Just one look at these photos and you'll understand why this was one of my favorite weddings from last summer – this couple's creativity inspires me!  I love the pumpkins, beautiful floral displays, and yummy dessert buffet. Mckenzie Powell did the florals and event styling and I love every single detail! Thanks to Sean Flanigan for these awesome photos 🙂
< Read More >
Posted by Joanna on December 28, 2011 at 11:26 am
Bride & Groom: Sabrina & Jeff
Wedding Date: 5/28/2011
Caterer: Landaus
Photographer: Solace Arts Photography
Guest Count: 100
Better late than never right!? I just got these awesomely fun photos from Emily at Solace Arts and I LOVE them! What a great party these two had; the band was a hit! And look at that buffet setup by Landaus, always amazed. Congrats to Sabrina & Jeff 🙂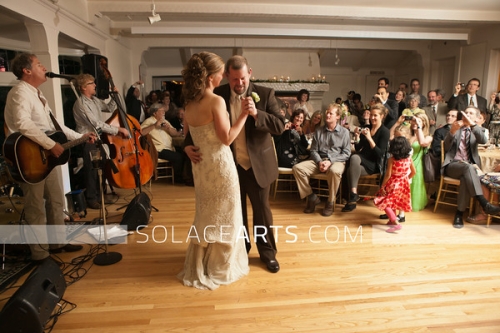 < Read More >
Posted by Joanna on November 29, 2011 at 3:26 pm
Bride & Groom: Sarah & Ross
Wedding Date: 9/10/2011
Caterer: Twelve Baskets
Photographer: Abbey Hepner
Guest Count: 125
This wedding can only be described as whimsical!  Everyone had a great time with cotton candy favors, a home made photo booth, a vintage popcorn maker, and a yummy candy bar. I love the "ticket" centerpieces and circus animals, definitely a creative couple 🙂
< Read More >
Posted by Joanna on September 6, 2011 at 2:31 pm
Bride and Groom: Jessica & Nathan
Wedding Date: August 7, 2011
Caterer: Twelve Baskets
Photographer: Danielly Nobile
Guest Count: 190
Jessica and Nathan were so great to work with and I squealed with delight when I finally got my hands on these photos! Wedding Coordinator, Melody Davis, did an amazing job with the details! Look at those tables! A big, huge thanks to Danielly Nobile for sending in these pictures. Enjoy 🙂
< Read More >
Posted by Joanna on August 11, 2011 at 1:03 pm
Bride and Groom: Amy & Andrew
Wedding Date: June 15, 2011
Caterer: Twelve Baskets
Photographer: Jeremy Leffel
Guest Count: 105
Amy and Andrew are such a sweet couple; Amy and I know each other through a friend of a friend so this was an especially fun wedding for me! Again, we crossed our fingers all week that the rain would stay away and fortunatlely, it was minimal. This awesome crowd made the best of it with fun umbrellas and overall, it turned out to be another fantastic evening at Robinswood! A big thanks to Jeremy Leffel for sending in these gorgeous shots!
< Read More >
Vinnichenko/Killeen Wedding
Posted by Joanna on August 5, 2011 at 1:39 pm
Bride and Groom: Vladimira & Kyle
Wedding Date: June 18, 2011
Caterer: Epicurean
Photographer: ZZ Photography
Guest Count: 100
Vlada and Kyle were so much fun to work with! They got married in the middle of June and we prayed for sun all month – believe it or not, the rain stopped right at 5pm and didn't return! Vlada looked stunning in her dress, and I just love the boy's light colored suits; they really compliment the summer, flowery atmosphere at Robinswood. Enjoy! 🙂
< Read More >
Posted by Joanna on August 2, 2011 at 2:38 pm
Inspiration Shoot at Clise Mansion
Vendors: Barbie Hull Photography, Eliza Truitt Photography, Lilies & Lemon Drops Floral Design, & Heathoriginal Paper Design.
Date: May 16, 2011
We were lucky enough to be contacted by these amazingly creative vendors to use Clise Mansion as their location for an Inspriation Shoot.  What a fun day this was, as I had the chance to watch these moments come to life. The pictures turned out fabulous! A very special thanks to everyone involved for letting Seattle Bride and Clise Mansion be a part of this amazing day! Enjoy 🙂
Also, check out this blog to see a full spread of pictures and information about the shoot: The Thirty Something Bride.
< Read More >
Posted by Joanna on June 6, 2011 at 2:48 pm
Bride and Groom: Amanda & Bergen
Wedding Date:  May 21, 2011
Caterer:  Act 3 
Photographer:  Barbie Hull
Guest Count:  150
Amanda and Bergen lucked out and tied the knot on one of the only nice days in May! Their beautiful ceremony and exciting reception made Clise come alive with love. A special thanks to Barbie Hull for sending in these amazing photographs!
< Read More >
Posted by Joanna on March 2, 2011 at 2:04 pm
Bride and Groom:  Angie & TJ
Wedding Date:  September 5, 2010
Caterer:  Design Perfect
Photographer:  C2 Photography
Guest Count:  75
Sweet, soft and whimsical are the 3 words that come to mind when I see these beautiful photos!
< Read More >