We are pleased to work with a select list of licensed caterers representing a full range of food and pricing options.

ACT 3
425 251-9102
www.act3catering.com

Act 3 Catering is a family owned and operated business. We consider you one of our family and honor your special occasion with the elegant presentation and service of our diverse gourmet menu.
———————————————————————————————————————————————————————————–
Alexa's Catering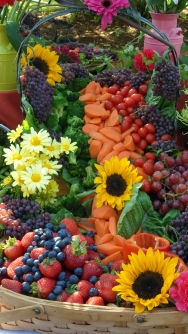 425 483-6275
www.alexascafe.com
Weddings can be full of summer fun or the bright spot in the middle of winter..whatever season you choose, Alexa's Catering is here to lend their expertise on the most important day of your life… We take care of the details of the day while you and your family relax and enjoy each other.. Our staff will be helpful, kind and knowledgeable and will put you at ease! Eat Drink and Be Married!
Catering is our passion..we are here to help you navigate the path to creating an amazing day…join us at our monthly Open Houses or set up a personal lunch with Gretchen at Alexa's Cafe…the meal is on us just for the opportunity to meet with you and discuss your dreams…gretchen@alexascafe.com or 425 770-1305
———————————————————————————————————————————————————————————–
Design Perfect
425 467-8129
www.dpcatering.com

Our executive chef, Mark Carter, has been in the industry for decades. Finally, after graduating culinary school in 1994 he opened Design Perfect Catering with his wife, Daina. Over the years, Mark has become well known for his sauces and fine art of beautifully displayed food. It doesn't matter if it is a backyard BBQ or a five course plated dinner, he takes pride in every event. Mark truly enjoys going to the market and hand picking fresh produce, fish, and quality products.
We take time to listen and individualize each event we cater. Our event planning professionals will help you design the perfect menu and ambiance for your event!

———————————————————————————————————————————————————————————-

Epicurean Catering
425 827-8700
www.crabcracker.com

Epicurean Catering is a full service catering company serving Seattle, the Eastside & surrounding areas. We have produced years of successful events by utilizing the extensive abilities of our fine restaurant, The Crab Cracker. Epicurean Catering has a professional, friendly staff to ensure the success of your event with efficient set-up, service, and clean up. From corporate meetings to company picnics, Holiday parties to wedding reception. Your satisfaction is our number one priority!
———————————————————————————————————————————————————————————–
206 932-4717
www.herbanfeast.com

Herban Feast creates unique culinary experiences and innovative menus using locally-sourced and market fresh ingredients. Choose from our special event menus or let us work with you to customize a menu based on your budget, event theme and culinary desires. Herban Feast provides off-site catering throughout the greater Puget Sound area.

———————————————————————————————————————————————————————————–

Twelve Baskets
425 576-1000
www.twelvebasketscatering.com

With 35+ years of event experience, award-winning Twelve Baskets Catering offers a wide variety of custom menus, detailed to your specific reception and party needs. They provide extensive full service catering for all themes and party sizes. From comfort food to elegant plated dinners, from Northwest to international cuisine, you'll be amazed by the extent and quality of the options they offer. Give them a call and speak with one of their friendly, experienced Event Coordinators, or check out their website and get a free price quote for your wedding day!